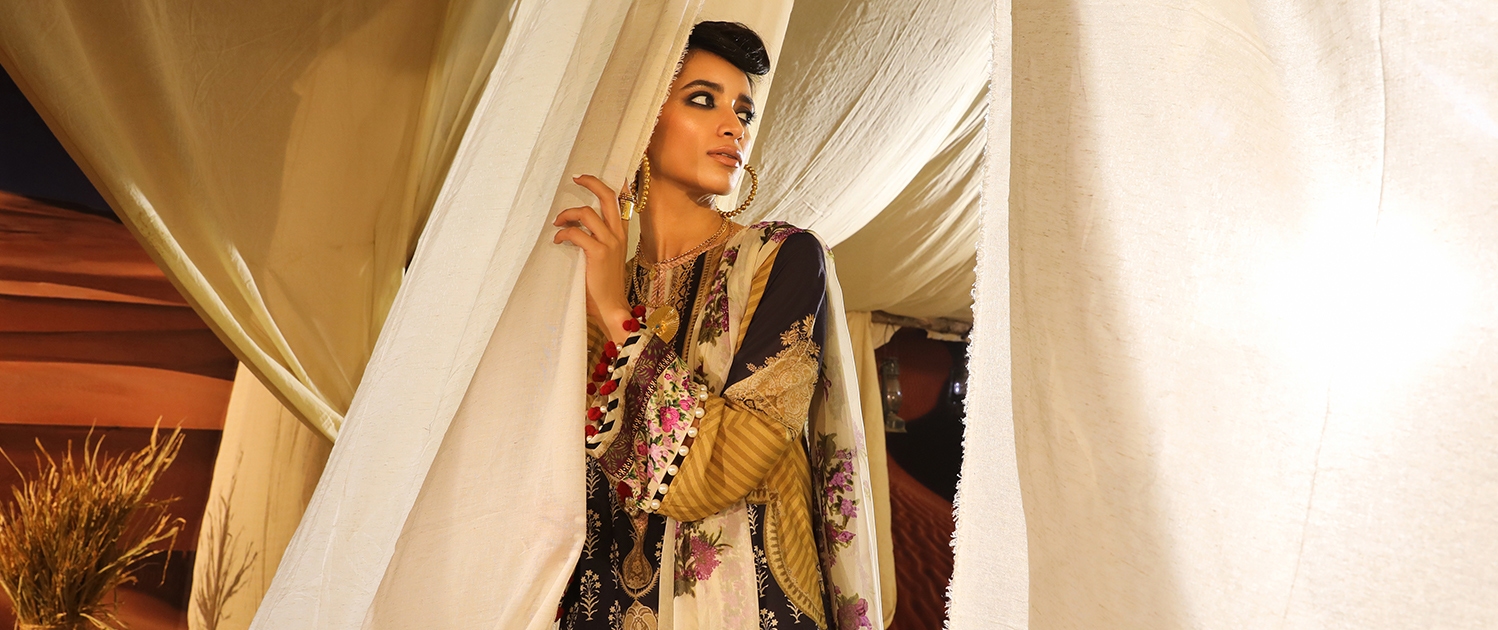 An ode to our culture, our heritage, our legacy. A world that is a homage to our rich traditions, a baton that we pass on to our future generations to honor and carry forward. Come with us as we take you on a luxurious glamping trip that celebrates the colors, aromas, sights and sounds of our beloved Mahay with a Sana Safinaz twist.
We can't find products matching the selection.
Compare Products
You have no items to compare.